Beauty by Sarai's Edge Slayer can be used on relaxed or natural hair. It gives a silky smooth feel, with a flake free outcome. That hold is unmatched period!
Product color and container may vary.
DOES NOT COME WITH AN EDGE BRUSH.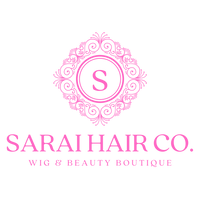 3452 Hickory Hammock Lp., Wesley Chapel, FL. 33544
850 888 0018
Loading
Product successfully added to your shopping cart
Translation missing: en.products.wishlist.added_to_wishlist
There are item(s) in your cart
Loading
The cookie settings on this website are set to 'allow all cookies' to give you the very best experience. Please click Accept Cookies to continue to use the site.